Keep organised
The simple way to quickly take notes that you can access everywhere you can access Evernote®.
Available for Linux. Free forever.
Download now
---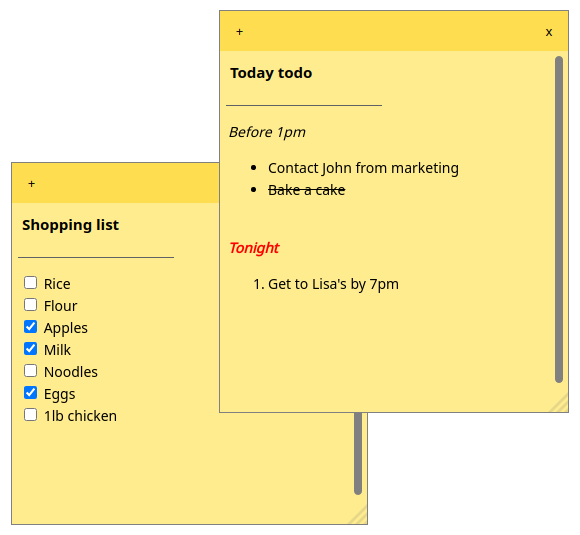 Rich Formatting
Notes support rich formatting including... checkboxes, bullets, and numbering. Emphasize the important parts of your notes, and draw attention from the less important parts. Fonts can display in multiple sizes, fonts, colours, and alignments.
Open Source
Read more detailed instructions and documentation on using or contributing to EverSticky.
---
Made with 💕 in NZ. © 2021 Joey Miller.